2023 SAG Award Winners
Coastal Research and Planning Institute of Puerto Rico (CoRePI-PR)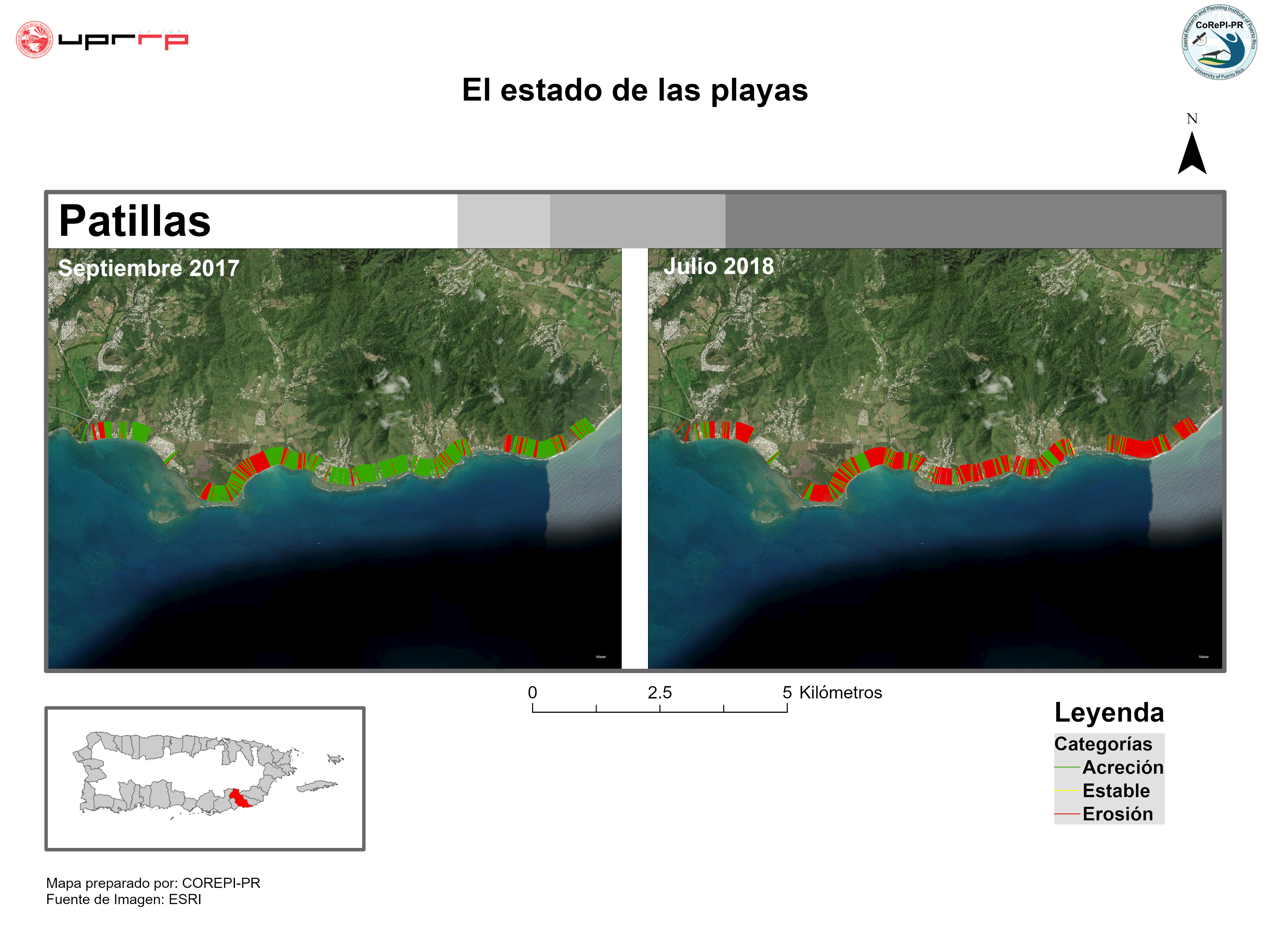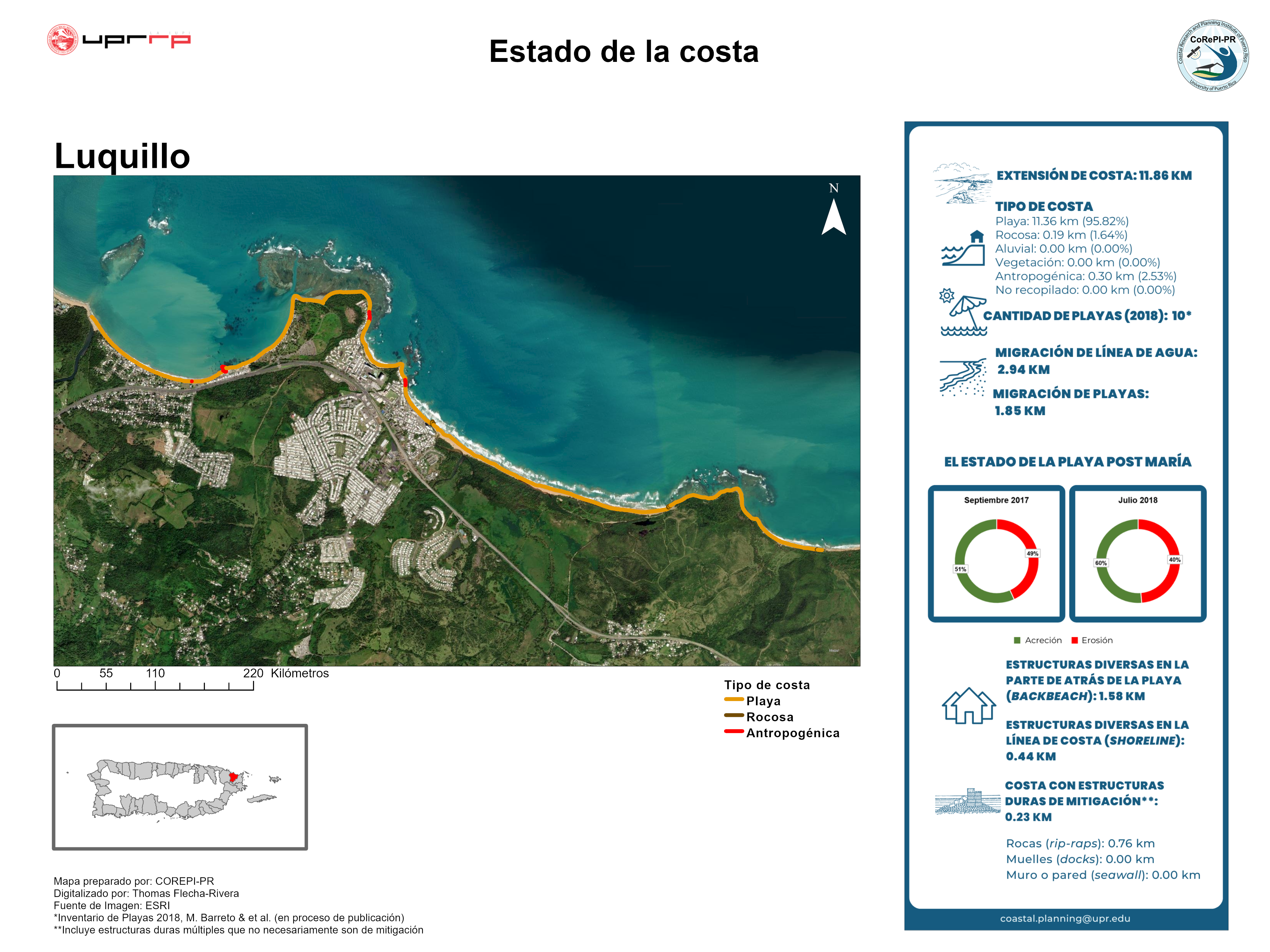 Project Goal
This project aims to develop baseline data to assess the post-storm recovery stage of beach systems in Puerto Rico. Coastal data were extracted, managed, and analyzed every 10 meters, using geospatial applications of the Geographic Information System (GIS) and the Digital Shoreline Analysis System (DSAS), a program published by the US Geological Survey (USGS). Using high-resolution imagery (2017/2018), geospatial analysis, and fieldwork, we identified coastal zones with erosion, accretion, and stability (Uncertainty +/- 4.0 meters). The project includes the identification of 1) the highest erosion rates sites; 2) inland migration of shorelines and beaches; 3) coastal attributes such as coastal type, barriers, structures in the shoreline, among others; and 5) the Listing of Course of Actions (COAs) to reduce coastal erosion. Story maps and web maps were designed as data repositories.
Business Problem Solved
The findings acquired in this assessment will use as a guide to developing planning best practices to reduce coastal vulnerability and increase coastal resilience, particularly for an Island System.

Technology Implemented
ArcPro Software; ArcMap Software (DSAS application) Story Maps, web map applications; Survey 123

Development Team Biography
Our team includes researchers from Graduate School of Planning University of Puerto Rico, Rio Piedras Campus. Principal Investigator Maritza Barreto-Orta, Geological Oceanographer and Professor from Graduate School of Planning UPRRP; Co Investigators Aurelio Castro (UPRRP-Planing School), Rafael Méndez Tejeda (University of Puerto Rico-Carolina), Dr. Luis Santiago (University of Central Florida); Assistant researches: Nahir Cabrera; Kevian Perez, Valeria Bonano; Elizabeth Diaz, Ana Santos and Graduate students from Planning School, Environmental Sciences; History; Social Sciences.