2022 SAG Award Winners
US Department of Health & Human Services – Indian Health Service Office of Environmental Health and Engineering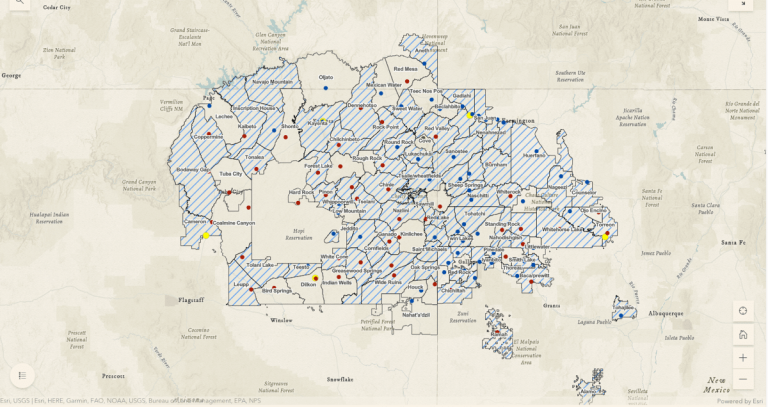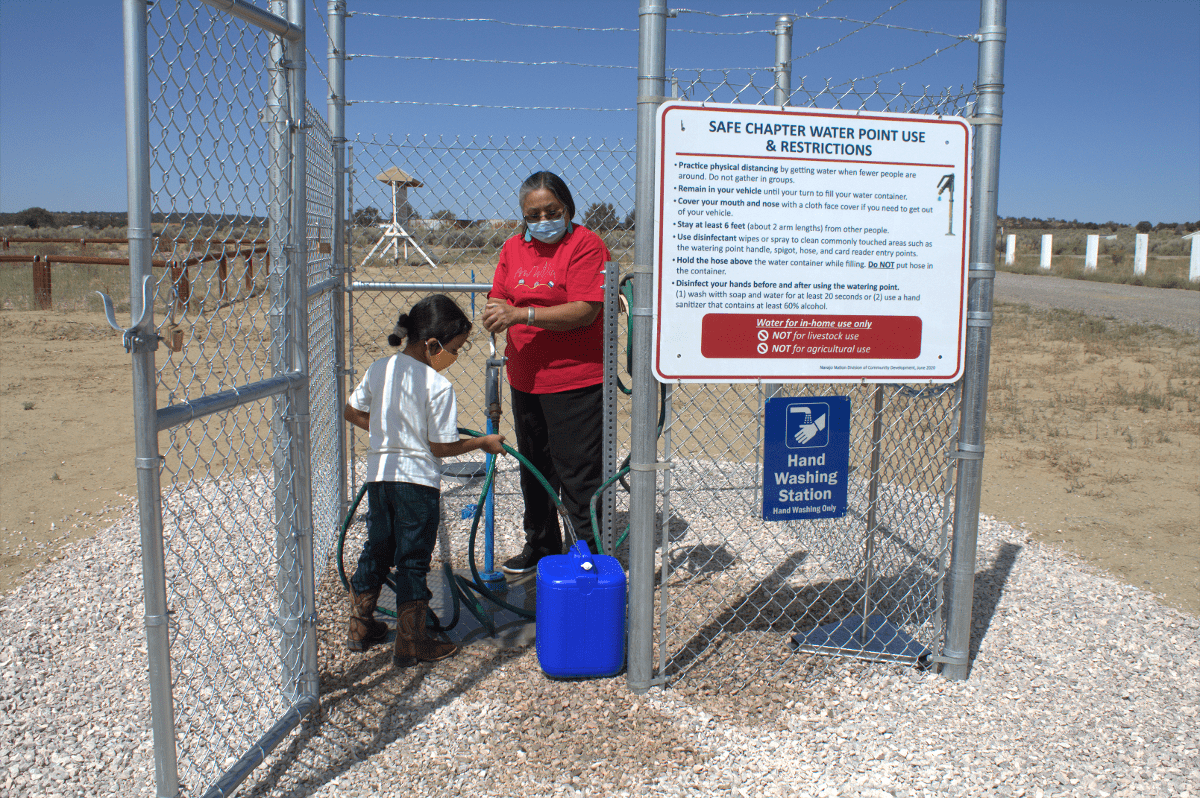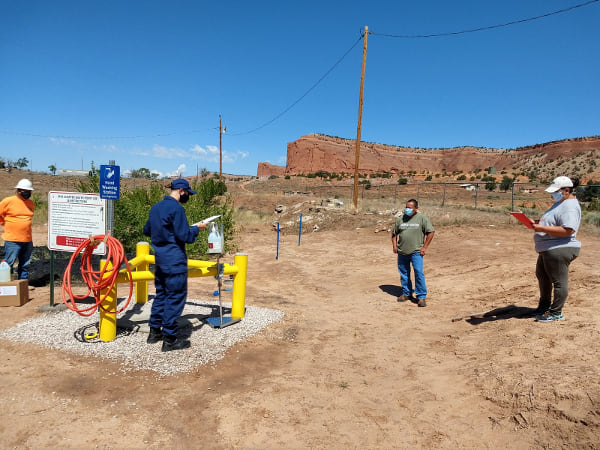 View Photo(s) of Award Presentation
Project Goal
The Navajo Water Missions included a focus on Water Access and Individual On-site Cistern Water and Wastewater Improvements. These missions were a direct response to requests from the Navajo Nation President to improve access to safe water and wastewater disposal facilities for the estimated 37,000 Navajo people who lack access to piped water supplies during the COVID-19 pandemic. This work also significantly advanced the Indian Health Service (IHS) Strategic Mission Goal of ensuring culturally appropriate environmental public health services are available to Navajo Nation people living in homes with no piped water infrastructure.
Learn more about us
Learn more about our application:
Site 1
Business Problem Solved
These missions required tools that could rapidly collect, analyze, and display data to allow stakeholders to assess the location and condition of the existing community and individual sanitation facilities. Tools were also needed to establish a plan to prioritize sanitation system improvements, track project completion status, and communicate resource availability to the public.

Technology Implemented
The following ESRI Technologies were used in support of these missions: ArcGIS Enterprise portal, ArcGIS Survey123, ArcGIS Collector, ArcGIS Dashboards, and ArcGIS Story Maps.

Development Team Biography
RADM Mark Calkins: Director IHS, DSFC is a Professional Engineer (PE) in North Dakota and holds a B.S. and M.S. degree in Civil Engineering.
CAPT David Harvey: Deputy Director IHS, DSFC is a PE in Maine and holds a B.S. degree from the University of Maine, a M.S. degree from the University of Connecticut in Civil Engineering and a MPH degree from Johns Hopkins University.
CAPT (Ret) Ramsey Hawasly, Assistant Director IHS, DSFC. He is a PE in Maryland and Florida and has a B.S. and M.S. degree in Environmental Engineering.
CAPT Shari Windt, Engineer Consultant IHS, Environmental Health Support Center. She is a PE in Wisconsin and Arizona. She holds a BS of Civil Engineering from Oregon State University and a Masters of Engineering Management from the University of Idaho.
CDR Ryan Clapp, Staff Engineer IHS, DSFC. He is a PE in Maine and New Mexico has a BS from the University of Maine and an MS from the University of Florida in Civil Engineering.